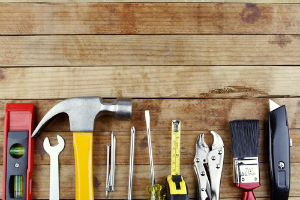 AlphaHomes.com has developed extensive self-learning guides to help you learn more about buying a home, selling a home and even homeownership and maintenance:
An online seller's guide to selling your home. Whether you plan to list your home with Jeff, with another real estate agent or prefer to sell your home yourself, AlphaHomes.com provides you with resources, checklists, forms and information you will need.
An online guide to buying your next home. Our exclusive guide addresses all aspects of the homebuying process from financing options to checklists for viewing homes and even how to evaluate geographic locations. Learn more about the negotiation and closing process so you know what to expect, even if this will be your first home purchase. AlphaHomes.com also provides you with a library of the forms and documents you will encounter during the process of buying a house. They are provided here so you may read over them, ask any questions and become comfortable with them – even before you begin your home search.
An extensive guide to potential problems with a home, tailored to the Alpharetta Georgia area. Learn how to recognize problems, determine possible solutions, incorporate preventative techniques and estimate the cost of repairs and remedies if they are needed. This is a great "rule-of-thumb" guide not only for homeowners, but also for anyone planning to buy or sell homes in Alpharetta.
---
Browse All Buying & Selling Checklists
---
AlphaHomes.com is offering this information as a service to our visitors. It is provided on an "as is" basis and AlphaHomes.com does not endorse or recommend any commercial products, processes, or services. Some of the AlphaHomes.com Web pages may provide links to other Internet sites for the convenience of users. AlphaHomes.com does not endorse the products, services, or information contained on these other Internet sites, nor is AlphaHomes.com responsible for the availability or content of these external sites. Users may not assume that the external sites will abide by the same Privacy Policy to which AlphaHomes.com adheres.